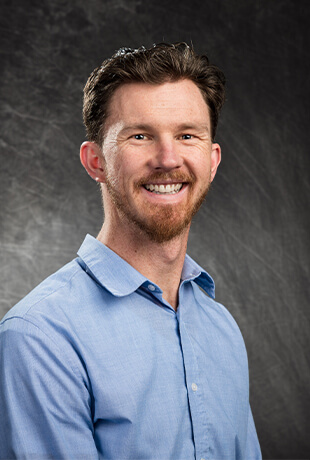 I offer cutting edge, mind/body solutions for spine and joint pain.
I am an expert—chiropractic doctor, functional movement specialist, coach, nutritionist, yoga teacher, bodyworker, and Ayurvedic doctor—my goal is to help you move smarter, better, and pain-free.
I Can Help. Your pain doesn't tell the whole story. I can figure out why the pain started. I can figure out what aspects of your everyday life: your environment, nutrition, exercise routine, and posture need to be changed. I don't just treat symptoms, I work with people. You are an individual and what works for you doesn't work for everyone. By having a personalized approach I go above and beyond for you.
Team Approach. I recognize that healing takes a team. This means that you will work with and be supported by many approaches and practitioners until you get a full resolution of your symptoms. I combine my extensive knowledge, techniques, and styles to ensure your best treatment plan. I work together with other doctors to ensure that you are continuing to progress. It's a collaborative approach and it's the most effective way to get you back to the things you love.
I Know My Stuff. Most people don't have a crazy injury story. Most people don't even know why they are in pain or what happened. And sometimes they've gone to other clinics and haven't found the answers. I pledge to figure it out for you and design a path forward. I will spend the necessary time to recreate the scenario in our office (jogging, lifting, posture, etc.) or do whatever it takes to figure it out.
I Am A Teacher. It's not what you remember from today, it's what you remember ten years from now. I wan't to give you the knowledge and tools to take care of yourself. I want to be a vital part of your team so that you can reach your highest physical potential. I love learning from the best and then giving you the resources that I have learned so that you can recover faster, improve your performance, and prevent injuries. Let me help you live a lifetime of health and wellness.
– Dr. Noah Volz, DC, CAS, ERYT200
Curriculum Vitae
Education
Doctor of Chiropractic (2018) – Life West Chiropractic College – Hayward, CA USA
Massage Therapist Certification (2008) – Ashland Institute of Massage – Ashland, OR USA
Yoga Instructor Training Certification (2007) – Eugene School of Yoga – Eugene, OR USA
Ayurveda Internship (2006) – Active Life Acupuncture and Physical Therapy – Eugene OR
Clinical Ayurveda Internship (2005) – California College of Ayurveda – Nevada City, CA
American Vedic Institute (2004) – Ayurvedic Health Counselor – Sante Fe, NM USA
Yoga Teacher Certification (2002) – Cintra Brown Yoga – Puerto Vallarta, Mexico
Bachelor's Degree in Economics (2002) – Fort Lewis College – Durango, CO USA
Undergraduate Student (2000) – Southern Denmark School of Business – Esbjerg, Denmark
Certifications
CERT – Community Emergency Response Team
Fellowship of Functional Neurology from IAFNR
OnBase U Pitching and Hitting Certification
RaquetFit Serve Certification
Active Release Technique Spine and Lower Extremity Certification
Selective Function Movement Assessment 1 Certification
Neuro-Kinetic Therapy Level 1 Certification
Advanced Muscle Reconditioning
Teaching Engagements
Pancha Karma Technician at Ashland Ayurveda
Yoga and Ayurveda Teacher Training Teacher at Yoga Durango
Yoga and Anatomy Teacher Training Teacher at Om Sweet Om Yoga Studio
Ayurveda 101 Teacher at Banyan Botanicals
Ayurvedic Spa training at Waterstone Spa
Ayurvedic Massage training at Ashland Institute of Massage
Ayurvedic Cooking Class at Namaste Health Center in Durango, CO
Ayurvedic Cooking Class at Ashland Food Co-op
Continuing Education
2023- Diploma in Osteopathic Positional Release – Strain/Counterstrain
2023 – PESI Neuroscience based Interventions for anxiety, trauma, and emotional regulation
2023- Global Rehab and Injury Prevention Online
2022 – Child Neurodevelopmental Disorders with Dr. Melillo
2022 – Spinal Stenosis Bootcamp from Spine Mobility
2021- Functional Neurology Seminars
2021- Onbase University Online
2020- Raquetfit, Las Vegas
2019- Parker Seminars- Las Vegas
2019- Active Release Technique LE 1- Hayward
2018- Selective Function Movement Assessment-San Francisco
2018- American Chiropractic Association Sports Council Sports Symposium
2018- Active Release Technique Spine 1-San Francisco
2018- Forward Thinking Chiropractic Association Conference-St. Louis, Missouri
2018- Neuro-Kinetic Therapy Level 1, Cleveland, OH
2018- Global Rehab and Injury Prevention (GRIP) Lower Extremity-San Jose
2018- International Association of Functional Neurology Conference, Las Vegas
2017- Got Documentation with Dr. Gregg Friedman-Oakland
2017- ChiroFitness Cervical and Pelvis Adjusting-Oakland
2017- Mastering Brain Chemistry-San Francisco
2016- Mastering Blood Chemistry- San Francisco
Specializing in Neck and Shoulder Pain
"Dr. Noah was thorough, attentive, professional, and personable, and my treatment was highly effective. The adjustments were not painful, but felt relieving to my neck and shoulders, and my body continued to loosen and unwind in the days after our session. As a health professional myself, I'm pretty choosy about whom I entrust with by body. Dr. Noah Volz is my pick."
– Amanda
Specializing in Neck and Shoulder Pain
"I highly recommend Dr. Noah Volz to anyone experiencing acute or chronic neck pain. He had me walking with my head held high in only a couple visits. He is honest and up front about everything. I'm grateful to have him as my doctor and would recommend him to anyone seeking great chiropractic care."
– Scott
Specializing in Neck and Shoulder Pain
"I would recommend Dr. Noah Volz to anyone with neck and shoulder pain issues. His approach is comprehensive, interactive and gets quick results. As a dancer and massage therapist, he gave me new tools I can use to keep my body in good working order. I recommend Dr. Volz to my clients often."
– Samantha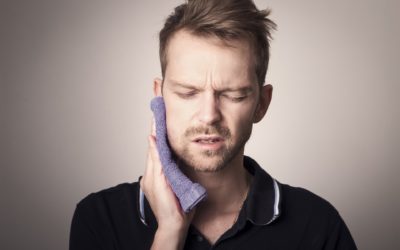 I can help figure out what the cause of the TMD is. Use chiropractic adjustments and massage to get you out of pain and teach you the exercises you will need in order to build a resilient TMJ that is immune to pain. If you are ready to try this approach schedule with me today.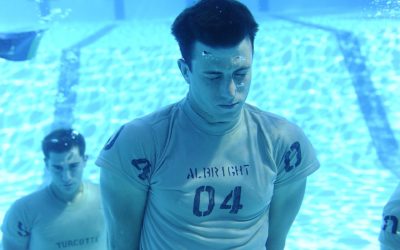 Breathing is an important part of healing both the core and the back. This article will teach you what you need to know about breathing.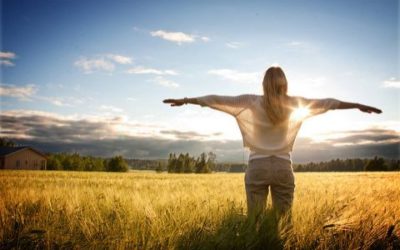 Headaches can make it difficult to make a living, have relationships, and take care of your family. This article will teach you what you need to know to manage your headaches.
A Guide to Healing
Chronic Neck Pain