Gentle Chiropractic for Neck, Shoulders, and More
Starting in November I will only be seeing patients at Southern Oregon Chiropractic in Ashland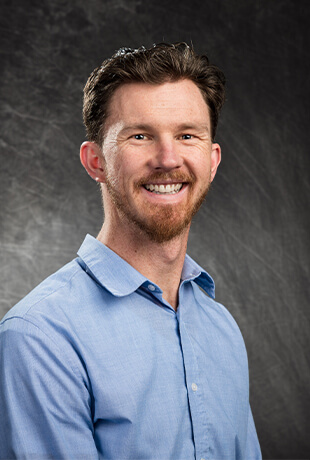 "That was the most thorough evaluation I have ever had!"
I hear this from almost all of my new patients, so I had to ask myself. Why am I so thorough? The reason is this: I want to figure out what is going on. Why are you in pain? Why isn't your body working?
Sometimes it is easy. You come in and it is clear what the problem is. Sometimes, even after 20 years in the healing arts, it's less clear. So I take the extra time to figure it out. I do the research and investigate what is going to help you the most.
It's a partnership. Nobody knows your story better than you and I have studied extensively in modalities eastern and western in order to understand how that story is showing up now. Let's team up to find out your shortest path to less pain and more living.
– Dr. Noah Volz, DC, CAS, ERYT200
A Guide to Healing
Chronic Neck Pain
Dr. Volz is a chiropractor, an herbalist, Ayurvedic doctor, massage therapist, yoga instructor, and functional neurologist.
This allows him to look at the body through many different frameworks and perspectives in order to find the best tool or modality for you.
By using an integrative approach that includes hands-on bodywork, exercises, lifestyle modifications, herbs, supplements, and other modalities, he'll create a customized program that's most effective for you.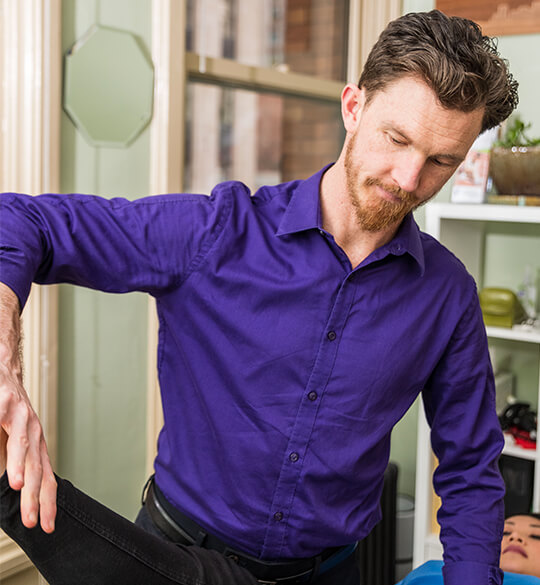 Specializing in Neck and Shoulder Pain
"Dr. Noah was thorough, attentive, professional, and personable, and my treatment was highly effective. The adjustments were not painful, but felt relieving to my neck and shoulders, and my body continued to loosen and unwind in the days after our session. As a health professional myself, I'm pretty choosy about whom I entrust with by body. Dr. Noah Volz is my pick."
– Amanda
Specializing in Neck and Shoulder Pain
"I highly recommend Dr. Noah Volz to anyone experiencing acute or chronic neck pain. He had me walking with my head held high in only a couple visits. He is honest and up front about everything. I'm grateful to have him as my doctor and would recommend him to anyone seeking great chiropractic care."
– Scott
Specializing in Neck and Shoulder Pain
"I would recommend Dr. Noah Volz to anyone with neck and shoulder pain issues. His approach is comprehensive, interactive and gets quick results. As a dancer and massage therapist, he gave me new tools I can use to keep my body in good working order. I recommend Dr. Volz to my clients often."
– Samantha
Specializing in Neck and Shoulder Pain
"Dr. Noah Volz has a gift of listening to my body and finding just where it's out of alignment. He was there for me after a fall on the ice when I had an acute injury and we've worked together ever since unwinding old troubling and debilitating patterns in my body through gentle, mostly cervical, adjustments. I've never looked forward so much to my chiropractic visits. The treatments feel amazing while he's doing them and afterward. I trust his work implicitly. He has earned a permanent position on my healthcare team going forward."
-Diane
Specializing in Neck and Shoulder Pain
"Such excellent and unique work that bridges modalities and creates space and ease in real time. I've been managing deep body patterns and periodic acute pain for decades. Dr. Volz and his approach to healing and body awareness is a "must try" for those seeking breakthroughs in their healing journeys. Some of the nicest people in the business, offering highly responsive Therapies, that provide consistent relief to those in need of structural assistance and guidance!"
– Derek
Specializing in Neck and Shoulder Pain
"I have scoliosis and was greatly affected by a car accident that made my back pain increase. I have also suffered with jaw and neck issues throughout my life. I have been pursuing chiropractic for many years, and while helpful, I didn't feel like I had major long term improvements. Dr. Volz has really changed that for me. I feel like my issues are starting to improve in the long term, my back pain has decreased, and Dr. Volz has been so patient and diligent in trying to figure out what the issues are and remedy them. The upper cervical specific chiropractic is something I had never experienced but that I now recommend to all my friends suffering with pain."
-Siena
Specializing in Neck and Shoulder Pain
"Dr. Noah has helped me several times with some acute issues which arose, including my neck and ribs. His kind, compassionate and thoughtful care has been extremely beneficial. I would highly recommend his work."
-Sean
Specializing in Neck and Shoulder Pain
"After years of dealing with Meniere's symptoms of ear pain, vertigo, balance, migraine, the upper cervical chiropractic practiced by Dr. Volz is the only therapy that has helped. He is knowledgeable, listens, and understands . He is always ready to respond to whatever symptoms arise, and has a wide range of gentle treatments to help. His office is well run, very nice, compassionate staff. I highly recommend him!"
-Maurine
Specializing in Neck and Shoulder Pain
"My experience with Noah's chiropractic practice has been a true game changer for me. I was tired of going to a chiropractor to fix my neck and back only to have it return to it's imbalance within a week. I knew I needed a different approach. I highly recommend Noah to anyone who has chronic neck and back pain."
– Cheryl
Specializing in Neck and Shoulder Pain
"Dr. Volz was carefully attentive to the idiosyncrasies of my body and state. He gently adjusted me in ways that helped me to learn the feeling of a healthy posture and how to move to that posture. As I made progress over a year of working together, Dr. Volz kept paying attention to my progress and finding ways to help me take the next step. I'm much healthier now than when I started working with Dr. Volz. His help was instrumental in my progress and I'm planning to continue seeing him as I work toward good alignment and health."
-Kyle
Specializing in Neck and Shoulder Pain
"I went to see Dr. Volz for Nucca chiropractic work, after a car accident in 2020. Underlying my injuries was my chronic condition of Ehlers Danlos Syndrome. With EDS, care can be very delicate and only certain kinds of adjustments are safe. Dr. Volz took the time to really understand my medical history and how EDS impacts me. Nucca is one of the only types of chiropractic work that is okay for EDS, and he was deeply attuned and careful during my adjustments for the 6 months I received his treatments. His expert care was a key factor in my healing from the accident trauma and injuries."
-Heather
Specializing in Neck and Shoulder Pain
"I was having terrible anxiety and couldn't quite tell why. My friend asked me if I ever had an atlas adjustment… I hadn't. So I reached out to Dr. Noah Volz to see if he could help. I have had multiple sessions with him and it has helped tremendously. It seems like my atlas was affecting my sleep! I would highly recommend Noah, he has helped me so much!"
– Casey
Specializing in Neck and Shoulder Pain
"Dr. Volz has helped me immensely with no-longer-chronic issues. He works with, not on, and when I'm in session I never feel like I'm being moved through the assembly line, despite the short visits. He's very present and effective. Ask to book a double session if you need extra care."
-Matt
Specializing in Neck and Shoulder Pain
"I've been getting bodywork and chiropractic care regularly for 20 years and Dr. Volz is a favorite. He has a wonderful, precise touch that is gentle and safe, and I enjoy his humor. He has so much wisdom and experience in holistic health far beyond chiropractics, including extensive knowledge in Ayurveda and yoga, nutrition and massage, and so much more."
-Ashley
Specializing in Neck and Shoulder Pain
"Noah has been my go-to guy any time I get myself in a jam! His Chiropractic work is gentle but incredibly effective, he is so intuitive with his healing. An office visit with Noah will be calm and relaxed and you will leave there with a renewed sense of the power of your body to heal itself."
-Katy
Specializing in Neck and Shoulder Pain
"Dr. Volz is a gifted practitioner and a delightful person. He has helped my daughter and myself on numerous occasions with acute as well as chronic pain issues. I leave the office feeling immediate changes to my pain/discomfort and the effect continues to dissipate the pain throughout the next day. I highly recommend Dr. Volz as a skilled practitioner to gently relieve your pain and help you on your path to better health."
– Michelle
Specializing in Neck and Shoulder Pain
"Dr. Volz is a tremendous resource. He is extremely knowledgeable and has helped with multiple ailments (migraines, herniated disc, TMJ, posture). If you're looking to improve your health and to genuinely find someone who cares about your well being than he is your guy."
– Kirsten
Specializing in Neck and Shoulder Pain
"Our family can't speak highly enough of Dr. Volz and his approach to his practice. For the first time our family has found a practitioner that has been both effective & gentle while giving us lasting results! He's very thorough, intuitive, and so personable. We appreciate that he takes time to genuinely listen, communicate, and educate us!"
– Jamie
Specializing in Neck and Shoulder Pain
"Most chiropractic care has not done much to help me in the past, but the pain got so bad that I decided to try again. Things were different with Dr. Noah Volz. Results were evident immediately and I got consistently better and better as I received therapy for 2-3 months. Noah is a gentle, respectful, kind, knowledgeable, and intuitive… He has helped me to live as pain free as possible."
-Abby
Specializing in Neck and Shoulder Pain
"I found Dr. Volz after numerous visits to orthopedic, physical therapists and neurological specialists. Dr. Volz helped relieve my pain and given me the ability to work and live comfortably."
– Sage
Specializing in Neck and Shoulder Pain
"Dr. Volz is a very gentle but effective chiropractor. I have been to a number of chiropractors over the years and prefer his approach which works on my chiropractic issues without noises of cracking or extreme pressure. He also listens carefully to any concerns and is kind and personable."
– Jill
Specializing in Neck and Shoulder Pain
"I am in my 70's and came to Dr. Noah for help after several falls that resulted in significant lower back pain. After several sessions, not only did the pain resolve, but I noticed that chronic pain I had endured for many years because of osteoarthritis began to dissipate. I appreciate that his treatments are gentle and his advice for lifestyle changes has been helpful and effective."
– Carol
Specializing in Neck and Shoulder Pain
"Noah's adjustments have helped me immensely. His approach is gentle and non invasive, and I can feel a shift in both my physical and energetic alignment after a session with him. He takes time to authentically listen and communicate, which makes me feel at ease and have full trust in him as a health and wellness provider. I always feel better after a visit with Noah!"
– Cassidy
Specializing in Neck and Shoulder Pain
"Dr. Noah Volz is a genius at what he does! Neck problems due to TMJ and other spine conditions are greatly relieved after the first visit and continue to improve every time I visit him. I highly recommend Dr Volz; he is caring, knowledgeable, and gentle."
– Aletha
Specializing in Neck and Shoulder Pain
"I have been a patient of Dr.Volz seeking ongoing treatment for my neck and shoulder area injuries sustained during an auto accident.Thanks to his expertise and care I feel that I am making significant progress in my recovery as I am gaining increased mobility and experiencing less pain and stiffness overall. Dr Volz is very professional, personable, and considerate in his practice. As someone who has previous treatments from a handful of chiropractors over the years, I can honestly say that he is the best. I would wholeheartedly recommend his services to anyone seeking chiropractic care."
– Michael
Specializing in Neck and Shoulder Pain
"For many years, I had dealt with chronic neck pain, unable to have full range of motion, headaches and extremely tight muscles that radiated pain into my shoulders. I had tried many other methods such as myofascial release, acupuncture, massage to relieve my pain without success. Traditional chiropractic methods such as "cracking" the neck didn't interest me. I was recommended by a local massage therapist to go try Dr. Noah Volz who specializes in NUCCA. I had received a recent neck MRI, so on my first visit for my consultation, Dr. Volz was very thorough and reviewed the MRI results with me and came up with a plan to try and relieve some areas in my neck that were of concern. After just a couple of treatments with him, it was the first time in several years that I had regained mobility in my neck. My pain had decreased immensely! I was in such awe that someone had finally found a treatment that helped me with the chronic pain I had been enduring for years."
– Amber
Specializing in Neck and Shoulder Pain
"Dr. Noah Volz works miracles! I go into the office with all sorts of aches and pains and come out feeling so much better with lasting results."
– Leslie
Relieve shoulder pain with a Medford chiropractor. Discover how axillary neuropathy is treated and find lasting relief for your discomfort.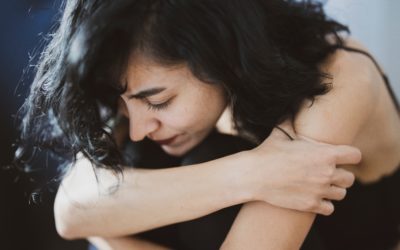 Discover effective treatment options for SLAP injuries and find relief from shoulder pain in Medford. Explore the journey to recovery with chiropractic care.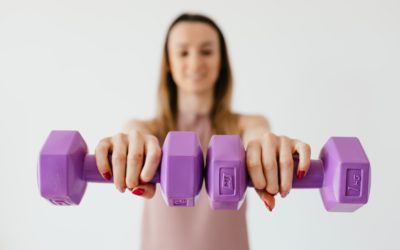 Bicep Tendinopathy/Tendinitis can stop you from doing the activities that you love. Using gentle chiropractic can get you out of pain.
Blissful Belly
A 16-day Program for Super-Charging your Digestion using the Art and Science of Ayurveda.
14-Day Winter Home Cleanse
A Seasonal Ayurvedic Program to Shed Weight, Reduce Inflammation, and Reboot Your Metabolism
New Year Re-Solution
A 14-Day Ayurvedic Program to Lose Weight and Feel Your Best
The Master Student Book 1
Mindset: The Ultimate Guide to Success, Enjoyment and Productivity as a Chiropractic College Student
The Master Student Book 2
LEARNING: A Practical Guide To Time Management, Faster Learning, And Getting Better Grades In Chiropractic College
A Guide to Healing
Chronic Neck Pain