a mindful approach to health
Combining research informed chiropractic treatments with the personalized approach of Ayurveda.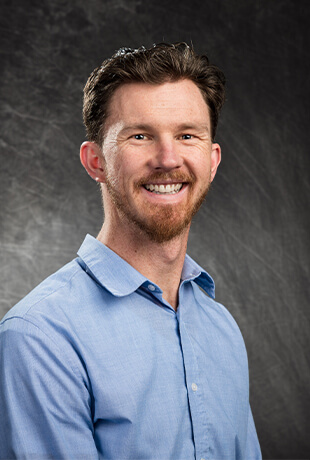 "That was the most thorough evaluation I have ever had!"
I hear this from almost all of my new patients, so I had to ask myself. Why am I so thorough? The reason is this: I want to figure out what is going on. Why are you in pain? Why isn't your body working?
Sometimes it is easy. You come in and it is clear what the problem is. Sometimes, even after 20 years in the healing arts, it's less clear. So I take the extra time to figure it out. I do the research and investigate what is going to help you the most.
It's a partnership. Nobody knows your story better than you and I have studied extensively in modalities eastern and western in order to understand how that story is showing up now. Let's team up to find out your shortest path to less pain and more living.
– Dr. Noah Volz, DC, CAS, ERYT200
A Guide to Healing
Chronic Neck Pain
Dr. Volz is a chiropractor, an herbalist, Ayurvedic doctor, massage therapist, yoga instructor, and functional neurologist.
This allows him to look at the body through many different frameworks and perspectives in order to find the best tool or modality for you.
By using an integrative approach that includes hands-on bodywork, exercises, lifestyle modifications, herbs, supplements, and other modalities, he'll create a customized program that's most effective for you.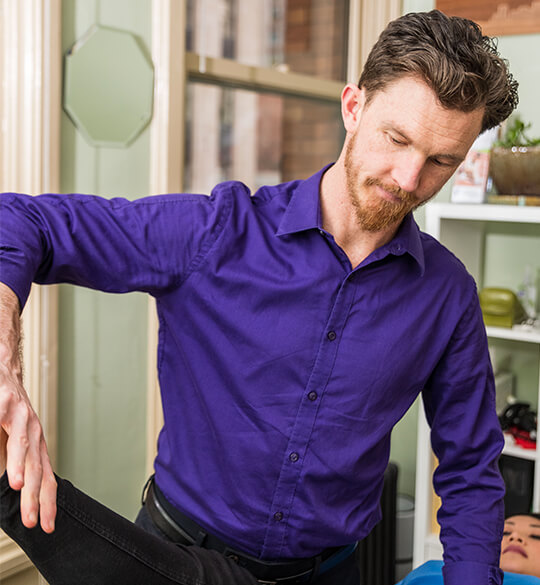 Specializing in Neck and Shoulder Pain
"Dr. Noah was thorough, attentive, professional, and personable, and my treatment was highly effective. The adjustments were not painful, but felt relieving to my neck and shoulders, and my body continued to loosen and unwind in the days after our session. As a health professional myself, I'm pretty choosy about whom I entrust with by body. Dr. Noah Volz is my pick."
– Amanda
Specializing in Neck and Shoulder Pain
"I highly recommend Dr. Noah Volz to anyone experiencing acute or chronic neck pain. He had me walking with my head held high in only a couple visits. He is honest and up front about everything. I'm grateful to have him as my doctor and would recommend him to anyone seeking great chiropractic care."
– Scott
Specializing in Neck and Shoulder Pain
"I would recommend Dr. Noah Volz to anyone with neck and shoulder pain issues. His approach is comprehensive, interactive and gets quick results. As a dancer and massage therapist, he gave me new tools I can use to keep my body in good working order. I recommend Dr. Volz to my clients often."
– Samantha
Customized Courses
With a unique approach to online courses, Dr. Volz creates a personalized course by mixing and matching materials that are suited for your needs. All at an affordable price.
Save Your Shoulders
Introducing the step-by-step formula I have used to help thousands of patients over the last twenty years. A few questions for you:
Are you ready to learn how to prevent shoulder injuries or to heal your injured shoulders?
Are you interested in learning what's wrong with your shoulders and what you can do about it?
Are you ready to sidestep the tactics and finally learn tested strategies for truly saving your shoulders?
Help Your Hips
How Would Your Life Be Different If Your Hips Weren't Getting in the Way? When it comes to taking care of your hips there are a thousand and one things you can try: physical therapy, personal training, massage, acupuncture, and on and on.
All of these are important, but none of them are effective unless they can do an assessment that tells you what is going on.
There are multiple causes of low back pain but in this article we will look at one common cause which is ligament injuries. By having a deeper understanding of how they occur, what the common symptoms are, and how to pinpoint the structure that has been damaged we can...
Blissful Belly
A 16-day Program for Super-Charging your Digestion using the Art and Science of Ayurveda.
14-Day Winter Home Cleanse
A Seasonal Ayurvedic Program to Shed Weight, Reduce Inflammation, and Reboot Your Metabolism
New Year Re-Solution
A 14-Day Ayurvedic Program to Lose Weight and Feel Your Best
The Master Student Book 1
Mindset: The Ultimate Guide to Success, Enjoyment and Productivity as a Chiropractic College Student
The Master Student Book 2
LEARNING: A Practical Guide To Time Management, Faster Learning, And Getting Better Grades In Chiropractic College
A Guide to Healing
Chronic Neck Pain