Customized Courses
With a unique approach to online courses, Dr. Volz creates a personalized course by mixing and matching materials that are suited for your needs. All at an affordable price.
Save Your Shoulders
Introducing the step-by-step formula I have used to help thousands of patients over the last twenty years. A few questions for you:
Are you ready to learn how to prevent shoulder injuries or to heal your injured shoulders?
Are you interested in learning what's wrong with your shoulders and what you can do about it?
Are you ready to sidestep the tactics and finally learn tested strategies for truly saving your shoulders?
Help Your Hips
How Would Your Life Be Different If Your Hips Weren't Getting in the Way? When it comes to taking care of your hips there are a thousand and one things you can try: physical therapy, personal training, massage, acupuncture, and on and on.
All of these are important, but none of them are effective unless they can do an assessment that tells you what is going on.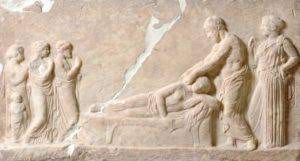 History of the Manipulative/Adjustive Therapy Used in Chiropractic Nothing is new. Even amidst advances in gene therapy and synthesis of human tissue most medical interventions have not changed much in the last century and most of these modalities are based on the...
A Guide to Healing
Chronic Neck Pain