Start Growing a Successful and Impressive Chiropractic Business Before You Graduate
The Master Student Book 1 is only $.99 on Amazon Right Now.
You already know that career success starts long before the actual career itself―but how can you cultivate that success to be most effective while getting your degree or certification?
Moreover, how can you still enjoy the college life while avoiding the burnout that catches so many "good" students off guard?
Most importantly, how can you become a chiropractic hero and help your future patients with actions you take now?
All excellent questions, and Noah Volz, DC, is here to answer them. In the first book of his new series, The Master Student, Book 1: Mindset – The Ultimate Guide to Success, Enjoyment and Productivity as a Chiropractic College Student, he tackles these questions―and more! Born from his own experience and hundreds of interviews with successful chiropractors around the world, he imparts the wisdom of the ages in one compact, resource-rich bundle.
Inside this first book of the series, you'll learn:
Why being impressive is more than just a shallow hope, and what it means for your career.
How you can avoid setbacks and learn to persevere.
The secret behind NOT quitting before you start.
The tricks many people use to work smarter and outcompete their classmates in less time.
How to avoid sabotaging yourself without meaning to.
The best time management tips used by the pros.
Why time off is important, and how to take it responsibly.
What life after chiropractic school will look like, and how to prepare effectively.
How to become a chiropractic hero!
If you're looking to live your best life as a chiropractor, it's time to start now and become a master chiropractic student. With just a few simple mindset shifts, you can prioritize success, enjoyment and productivity in your work and life―even if you're not naturally the most impressive person in the room.
As Dr. Volz explains in his book, "I am not your typical chiropractor. I am not an accomplished athlete. I don't exude charisma. I am not the most handsome guy in the room." He does well for himself because he knows the right tips and tricks to ace chiropractic school, and now he wants to share them with you!
Writing with originality, generosity, compassion and purpose, Dr. Noah Volz imparts valuable lessons in an entertaining, engaging and snappy way―backed by a wealth of experience. As an author, chiropractor, and entrepreneur, he has started and run multiple companies and has been the host of the DC2Be Revolution YouTube channel and podcast.
​The Master Student Book 1 is only $.99 on Amazon Right Now!
Noah Volz, DC Helps Readers Start Their Careers Before Their Careers Even Start
Too many students float through college, waiting for their jobs to begin to instill the right mindsets. Dr. Noah Volz, DC, believes there's a better way.
Pop quiz: What's the difference between the most successful chiropractors and the most mediocre? The answer isn't marketing, a history of athletics or even good looks. No, it's as simple as mindset.
Dr. Noah Volz advocates that chiropractic students, specifically, need to instill in themselves a mindset of success starting in college―rather than waiting until they launch their careers. The difference between impressive and so-so starts classroom, setting school schedules, learning chiropractic fundamentals and forging the mindset needed to succeed in ones later career and life.
Luckily, the author, speaker and entrepreneur is here to help. The Master Student, Book 1: Mindset – The Ultimate Guide to Success, Enjoyment and Productivity as a Chiropractic College Student offers every tip and trick chiropractic students need to succeed. From overcoming setbacks to avoiding self-defeating thoughts, using time management to becoming truly remarkable, Dr. Volz builds a step-by-step program for resilient thinking and overarching success.
The main problem, Volz finds, is that students focus on the wrong things while in school. Becoming truly impressive in later life depends less on knowing every last fact and figure, and more on building the character and charisma that will motivate and inspire others later on. It depends less on grades, and more on making an impact in the world. It becomes less about rising to the top of one's class, and more about rising to the top of one's field―with compassion, focus and dedication.
Readers who desire to become exceptional, influential and even revolutionary will appreciate the step-by-step strategies outlined in this book. Built on hundreds of interviews, as well as the thinking of personal development greats like Tim Ferriss, Joshua Foer, Cal Newport, Josh Waitzkin, Dominic O'Brien and more, it outlines a comprehensive plan for chiropractic success through better thinking and doing. It not only answers some of the most common chiropractic student FAQs, it answers questions they didn't even think to ask.
Anyone who wants to protect their future and jumpstart their success in chiropractic medicine should have The Master Student series, starting with Book 1: Mindset in their library.
​The Master Student Book 1 is only $.99 on Amazon Right Now!
A Guide to Healing
Chronic Neck Pain
Relieve shoulder pain with a Medford chiropractor. Discover how axillary neuropathy is treated and find lasting relief for your discomfort.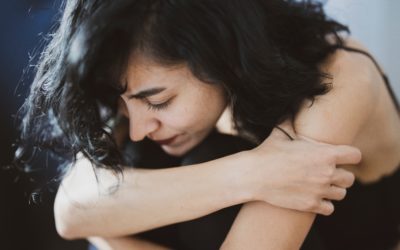 Discover effective treatment options for SLAP injuries and find relief from shoulder pain in Medford. Explore the journey to recovery with chiropractic care.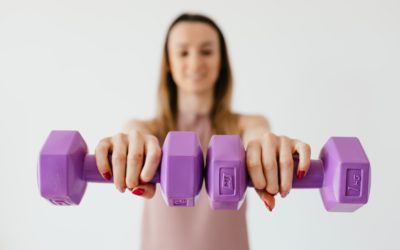 Bicep Tendinopathy/Tendinitis can stop you from doing the activities that you love. Using gentle chiropractic can get you out of pain.